Steel Guitars
2005 MSA Millennium SD10
The ultimate in light weight, performance and playability, this guitar was formerly owned by Charles Tilley, of Princeton, TX.

1982 ShoBud Super Pro
John has always played ShoBud pedal steels, and this guitar is the third one he has owned. Previously, he played a ProI and an LDG before settling on the Super Pro in the early 1980s, his first and only double neck, 10 string guitar.
This guitar features 8 pedals and six knee levers, tuned to standard E9 and C6. This is John's principal country music performing instrument.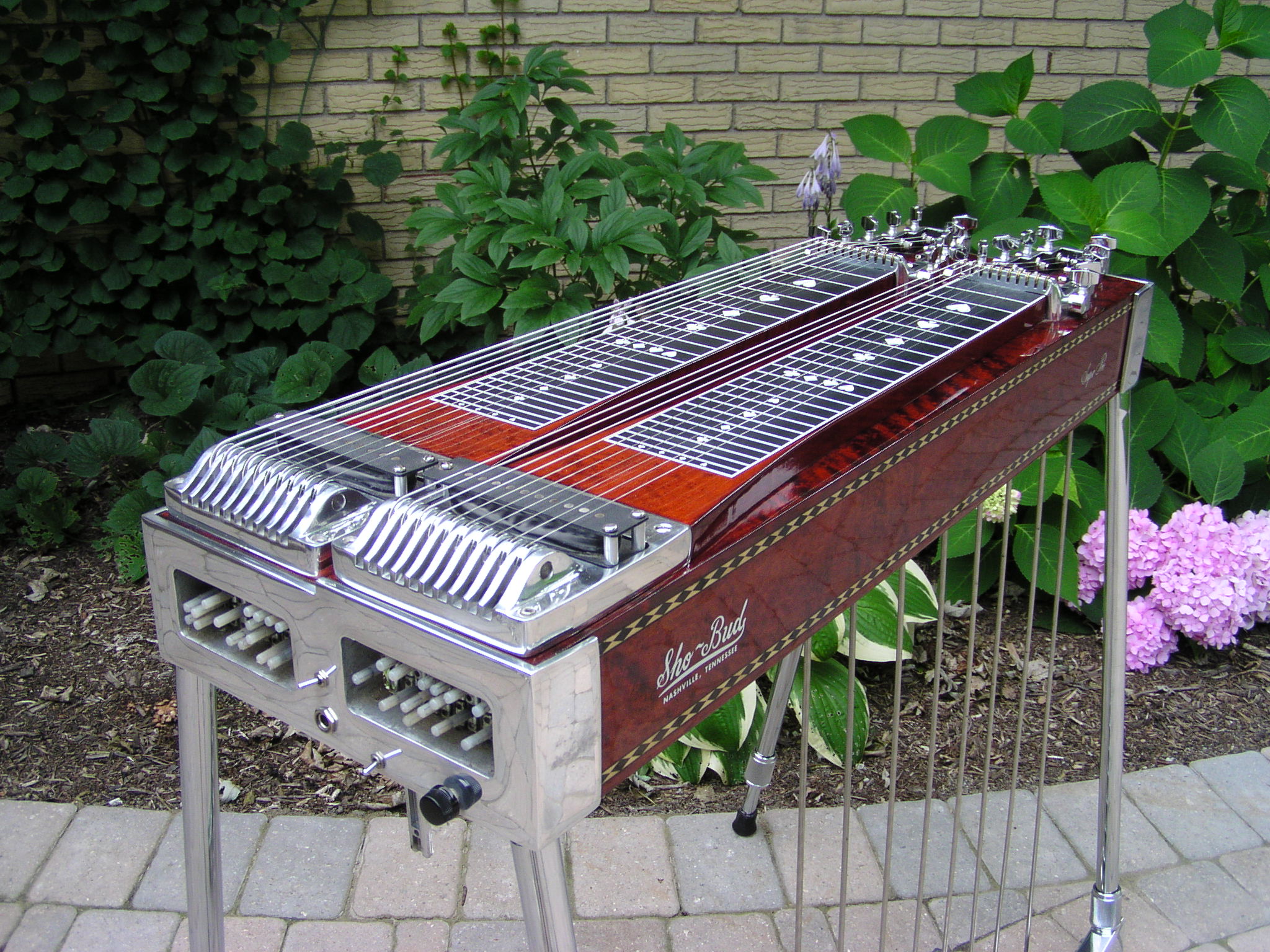 1953 Fender T8 Stringmaster
John traveled all the way to Dallas TX. to acquire this classic triple neck non-pedal guitar from good friend and favorite Texas Steel Guitar Jamboree MC, Buddy Bryant. The necks are tuned to E13, A6, and C6, front to back.